A captivating fragrance of Kativa 4 Oils hair oil can convince even most stubborn opponents of oiling hair to buy the product. Apart from the wonderful scent, it provides equally amazing action. What can be said about Kativa Argan Oil?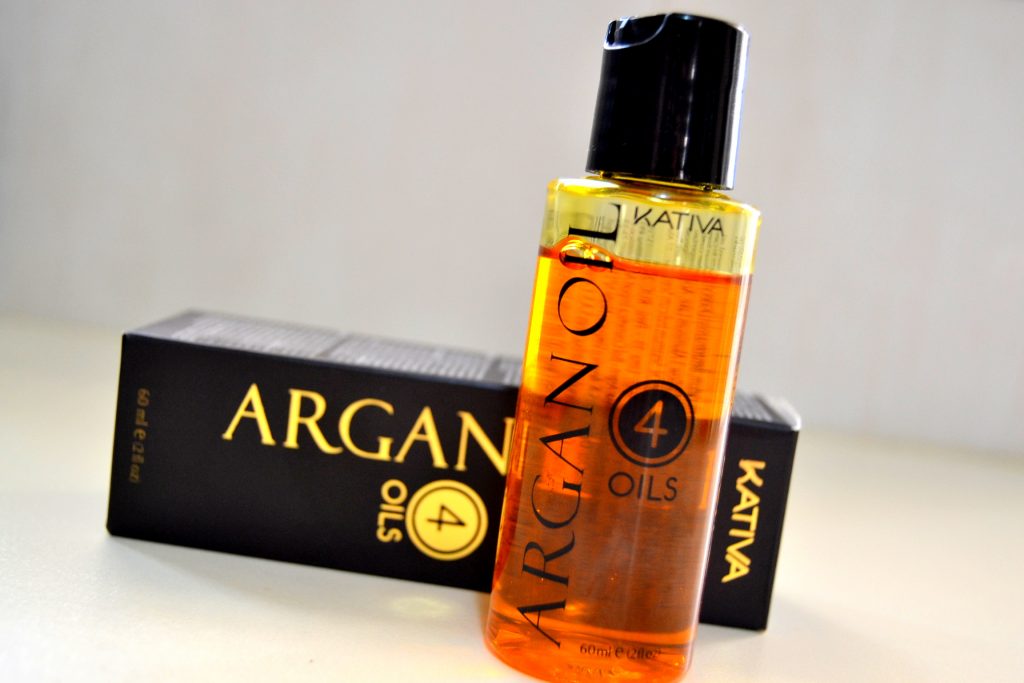 The origin of Kativa brand may be interesting for those curious ones. It is one of the most popular Peruvian cosmetic company which was created several dozen years ago. However, the most important things are: ingredients, action and application of Kativa 4 Oils.
Kativa Argan Oil.
The name of the oil makes one think that the product is simply a natural argan oil. On the other hand, the name Kativa 4 Oils suggests three more oils included in the cosmetic which are supposed to take care of the proper hair condition. The truth is that Kativa Intensive Hair Oil contains three oils and keratin as well as several extra substances.
Oils: argan oil, linseed oil, sesame oil
Other substances: keratin, sunscreen, paraffin, volatile silicones
Natural argan oil is the basic ingredient of Kativa Argan Oil as it is one of the oils with the largest amount of nutrients. It delivers moisture, strength and repair. What is more, it protects hair from damage and slows down ageing processes. Sesame oil enhances hair repair and deeply nourishes. It provides the strands with nutrients, including group B vitamins. Linseed oil helps to rebuild and moisturise the hair.
Kativa 4 Oils is a very interesting cosmetic. It contains as many as three oils and other substances which are important in hair care. Kativa Intensive Hair Oil is a liquid oil of amber colour. The fragrance of Kativa Argan Oil is the first thing that you notice. The cosmetic offers extraordinary scent that can be compared to high quality perfume.
ACTION. This oil cannot be described with a few words. Kativa Argan Oil is a complex cosmetic which noticeably improves hair condition. It is designed for all hair types and it is meant to strengthen, moisturise and protect them. Kativa 4 Oils can be applied to the entire lengths or exclusively to hair ends e.g. to protect them.