Seemingly it's just an argan oil. After closer look it's a complex product for hair care based on essential oils. What else can be said about hair serum with argan oil? Check it for yourself, what's hidden in Bioelixire Argan Oil.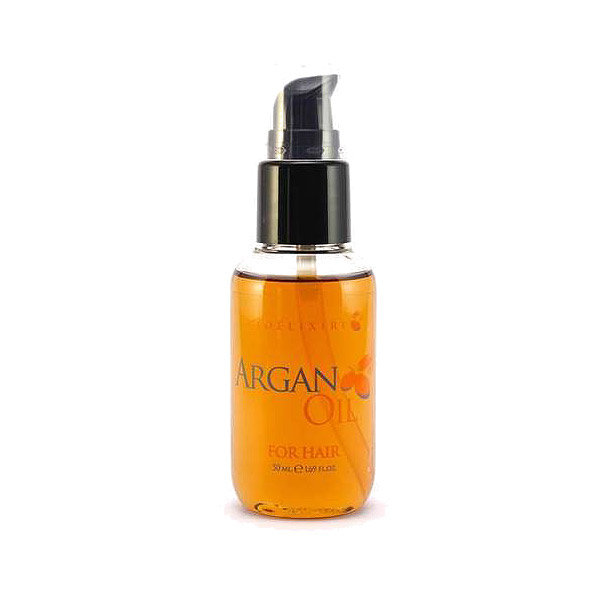 Bioelixire is a well acknowledged brand on the hair care products market. By definition, these are affordable products with complex properties that improve hair condition. Hydrating hair serum with argan oil, jojoba oil and sunflower oil, Bioelixire Argan Oil, is yet another product from this brand that combines enumerated features.
Natural oils complex for hair
Argan Oil Bioelixire is a hair serum, that derives its properties from more than one oil. Contrary to what the name may indicate, hair oil Bioelixire is not pure extract of Argania. Argan oil is here just one of few ingredients. What ingredients do we talk about?
ARGAN OIL – supports damaged and weakened hair, moisturises and provides hair with gloss from the roots, but also effectively protects against possible damages, e.g. mechanical.
JOJOBA OIL – regenerates and repairs hair cells, guarantees protection against UV radiation and other harmful factors, but also disciplines and strengthens hair.
SUNFLOWER OIL – in a complex way moisturises dry hair, strengthens and nourishes hair bulbs, prevents frizzing hair and improves work with wild streaks.
Complex action for hair
What can be said about Bioelixire Argan Oil? As befits this brand, their product works on a variety of issues. Hair serum with argan oil, Bioelixire, is a product with intense regenerating and moisturising properties. There is good reason why it is mainly recommended for damaged, brittle, matte and dry hair. Bioelixire Argan Oil is an effective tool in the restoration of great hair condition, that can help with prevention of hair cells ageing. From there just one step separates you from strong and healthy hair deprived of excess hair loss or brittleness problem.
This cosmetic has affordable price, is very convenient and simple in application. Relatively runny formula provides easy application, cosmetic absorbs fast, but runs out as quickly. Efficiency, right next to silicones in the composition, is one of the greatest problems of Bioelixire Argan Oil.